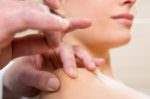 1920 Beach Ave NE Salem, OR 97301
Distance 4,842 Miles
503-864-6991
Whether you have seen a chiropractor before or are seeking a local chiropractor near you for the first time, expect your visit to Salem Spinal Adjustments and Chiropractic Services
1328 South Main St Fall River, MA 02724, USA
Distance 3,217 Miles
8447506453
Mosquito Mike is committed to upholding the highest level of service in the mosquito barrier industry. We want your experience to be one of the best service experiences you have ev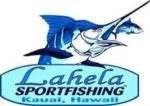 3070 Waapa Road, Lihue, HI 96766, USA
Distance 7,098 Miles
808-635-4020
Join the Captain and Crew of the Lahela for an exciting, action packed day of fishing. Whether you are a beginner or an experienced angler, you will feel like part of our Sportfish

13610 Big Bend Dr Unit 6072 Hudson, FL 34667
Distance 4,322 Miles
727-266-2799
Hudson Tree Care is a local, full-service tree company that specializes in all things tree. Tree services to include tree removal, emergency tree service, and tree care are just a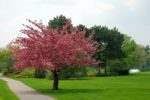 1301 ne 11th st Apt #1 Fort Lauderdale, Florida 33304, USA
Distance 4,331 Miles
954-866-2046
We are a family owned full service Tree Care Company. We believe in honesty and integrity. Our customers put their trust in us and we don't take that lightly. They pay us wit
2/15 Livingstone Street, Reservoir VIC 3073, Australia
Distance 10,531 Miles
+61 426 507 484
We have been in this industry for the last 10 years with full expertise and quality service which we specialise in domestic and commercial cleaning. We have a strong and reliable t
1829 S Pueblo Blvd, Pueblo, Colorado 81005, USA
Distance 4,649 Miles
(719) 399-4870
Here in Pueblo Colorado, we are a tough town and we know that just living out here in certain parts of the year is a challenge. At Pueblo Tree Pros what we really want to do is hel
2034 E. Lincoln Ave. Suite #417 Anaheim CA 92806, USA
Distance 5,333 Miles
657-226-1245
We are a full service tree company in Orange County CA. We provide tree trimming, removal, planting and stump grinding. .
39 W. Pleasant St, Alton Aurora, MO 65605 United States
Distance 4,319 Miles
4176786009
Mirage Pet Products is an American Company where you can buy pet products like breakaway cat collars, embroidered dog harness, soft mesh dog harness, leather flower dog collar, bre
3730 Aspen Hollow Ct Castle Rock, CO 80104, USA
Distance 4,596 Miles
(720) 535-8769
Great Western Tree Care provides quality tree services in Castle Rock, Colorado and surrounding areas. We offer tree removal, tree trimming, plant health care, and more. .
1026 Nunnally Ct, Monroe, GA 30655, US
Distance 4,095 Miles
678-870-7011
Phone: 678-870-7011 E-mail: info@spotlesstile.net Website: spotlesstile.net/ Address: 1026 Nunnally Ct Monroe, GA 30655, United States Description: Proudly cleaning carpets, tile &
11368 NW 31st Ln Gainesville FL 32606
Distance 4,245 Miles
352-306-3347
Gainesville Tree Pro tree trimmers are unlike any gardener or landscape artist. We are certified tree huggers that are trained to prune trees while maintaining their natural shape.