Search Results
---
660 Dietz Ave NE Keizer, Oregon 97303, USA
Distance 4,841 Miles
503-404-3309
Keizer Tree Service of Oregon has been serving our community for over three decades. Our certified arborists are professional and knowledgable. With every tree service available, w

351 Los Cerritos drive, Vallejo, CA 94589, USA
Distance 5,218 Miles
(707) 244-9177
Tree Service Pro Vallejo has been serving the Vallejo area for the last 7 years. We are the go-to company for your tree and environmental needs in the Vallejo and surrounding areas

13610 Big Bend Dr Unit 6072 Hudson, FL 34667
Distance 4,322 Miles
727-266-2799
Hudson Tree Care is a local, full-service tree company that specializes in all things tree. Tree services to include tree removal, emergency tree service, and tree care are just a

9069 Emmerson Rd. Saline, Michigan 48176
Unknown
734-359-9858
Saline Tree Service is dedicated to bringing you professional and reliable tree services at an affordable price. Our services include: tree removal, tree trimming, limb trimming an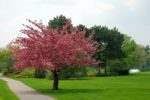 1301 ne 11th st Apt #1 Fort Lauderdale, Florida 33304, USA
Distance 4,331 Miles
954-866-2046
We are a family owned full service Tree Care Company. We believe in honesty and integrity. Our customers put their trust in us and we don't take that lightly. They pay us wit
2034 E. Lincoln Ave. Suite #417 Anaheim CA 92806, USA
Distance 5,333 Miles
657-226-1245
We are a full service tree company in Orange County CA. We provide tree trimming, removal, planting and stump grinding. .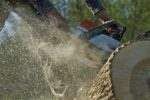 850 Windy Hill Rd UNIT 524B Smyrna, GA 30080, USA
Distance 4,117 Miles
404-418-6790
URL: www.smyrnagatreeexperts.com Keywords or tags: Tree Service, Tree Removal, Smyrna, GA. Description: Tree removal services in Smyrna, Georgia. Owner Name: Dexter Full Address: 8
3730 Aspen Hollow Ct Castle Rock, CO 80104, USA
Distance 4,596 Miles
(720) 535-8769
Great Western Tree Care provides quality tree services in Castle Rock, Colorado and surrounding areas. We offer tree removal, tree trimming, plant health care, and more. .
11368 NW 31st Ln Gainesville FL 32606
Distance 4,245 Miles
352-306-3347
Gainesville Tree Pro tree trimmers are unlike any gardener or landscape artist. We are certified tree huggers that are trained to prune trees while maintaining their natural shape.
1923 NW 5th Ave Gainesville, FL 32603, usa
Distance 4,242 Miles
352-453-8022
Web URL www.gainesvilletreepro.com/ Keywords Tree Service, Tree Removal, Tree Trimming, Tree Removal Service, Tree Cutting Service, Tree Services, Tree Trimming Service, Tree Cutti
541 W Capitol Expy #287,San Jose CA 95136
Distance 5,256 Miles
(408) 836-9147
We specialize in comprehensive tree care services in San Jose Bay Area. As an experienced arborist, we offer residential and commercial tree services such as tree pruning, tree rem
4696 Ashton Rd Sarasota, FL 34233
Distance 4,369 Miles
941-356-2761
Robert Reynolds Landscaping and Tree Service is a professional landscape design and tree trimming company in Sarasota, Florida. We are a family owned business with over 25 years of