Search Results (6017) 0,0
---
Osborne Park WA, Australia
Distance 9,057 Miles
(08) 9445 7766
Nationwide Training is a Registered Training Organisation (RTO), accredited by the Training Accreditation Council. For over 20 years, we have been providing quality training servic
6 Gould St, Osborne Park WA 6017, Australia
Distance 9,058 Miles
08 9202 5222
Content Living is one of the most respected home builders in Perth, with over 20,000 single storey home designs built in WA over the last 23 years. We understand that good design a
6 Gould St, Osborne Park WA 6017, Australia
Distance 9,058 Miles
08 9202 5222
Content Living is one of Perth's top quality home builders. View our range of display homes in Perth and home designs for all different block sizes .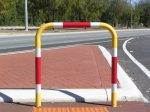 2/4 Leeway Court
Distance 9,057 Miles
Image Bollards offer a wide range safety and security bollards that are available in steel or timber to a large number of clients across Australia.