35 Little Bourke Street, Melbourne VIC 3000, Australia
Distance 10,534 Miles
396500988
Whenever you are searching Italian Restaurant Melbourne CBD across the vertical, you should prefer to visit one of the Best Italian Restaurant Melbourne CBD like Mezzo Italian Rest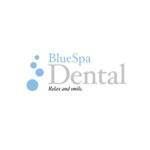 20 Little Collins Street, Melbourne VIC 3000, Australia
Distance 10,534 Miles
03 9654 4819 / 03 8657 9417
At BlueSpa Dental, we understand the importance of feeling comfortable throughout the treatment and this is why we provide a relaxing and warm environment for our patients. Our Mel
14 Meyers Place, Melbourne Victoria 3000, Au
Distance 10,534 Miles
03 9650 5525
Inspired by a love of Argentine food, wine, vivacious lifestyle and rich culture, our restaurant follows the Argentine tradition of sharing food with friends, colleagues and family
17 Market Ln, Melbourne VIC 3000, Australia
Distance 10,534 Miles
At Fast Pest Control Melbourne we are continuously trying to help get rid of these problems and we have many years of experience as a result. There is no job too small when it come
Level 27, 101 Collins Street, Melbourne VIC 3000, Australia
Distance 10,534 Miles
(03) 9653 9152
Logistics Bureau supply chain and logistics consultants has time and time again delivered excellent results to customers leading to millions in savings per year. With our leading 1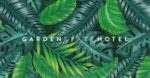 101 Flinders Lane, Melbourne Victoria 3000, Australia
Distance 10,535 Miles
There are too many restaurants near you don't have enough time, you don't even want to search best restaurants Melbourne CBD, Melbourne CBD best bars, best beers garden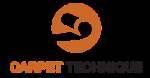 122 Collins St, Melbourne, Victoria, 3000, Australia
Distance 10,534 Miles
Established over 20 years ago, Carpet Technique has been providing Domestic & Commercial floor covering solutions to Melbourne and Australia. We provide top brands and the mo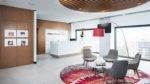 125 Flinders Ln, Melbourne Victoria 3000, Australia
Distance 10,534 Miles
0410460337
Melbourne Commercial Painters takes pride in serving businesses across Melbourne by providing professional painting and decoration services. Coupled with decades of experience and
201-203 Bourke St, Melbourne VIC 3000, Australia
Distance 10,534 Miles
0421 830 164.
Marks Carpet Cleaning is a renowned and local pest control company in Melbourne. Our local pest controllers are certified and licensed to exterminate all kinds of pest in residenti
283-297 Bourke Street Mall, Melbourne, Victoria, Australia
Distance 10,534 Miles
A round brilliant-cut pink diamond ring is showcased in the ADC (Australian Diamond Company) setting for a heightened elegance. Available in a range of Pink diamond centre stone ca

La Trobe Street, Melbourne Victoria 3000, Australia
Distance 10,534 Miles
1300851142
Buy flowers online from Melbourne CBD Florist. Fast & same day flower delivery in Melbourne. Offering cheap flowers for wedding, anniversary, valentines day and more. Call 03 8
329 Elizabeth st Melbourne Victoria Australia
Distance 10,534 Miles
0396722500
We are leading dealers where you can buy new and second hand/used motorcycles online in Australia. We also sell spare parts and service all motorcycles and scooters.